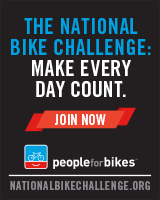 Mile-A-Minute Murphy

The Weather

NYS DOT Bicycle Map Lookup

Maps and Cue Sheets

Bicycling Master Plan for Nassau and Suffolk Counties

Contact Your Legislative Representatives

Bicycle and Transportation Related Advocacy Links of specific interest to Long Islanders.

League of American Bicyclists (LAB)

Other Bicycle Advocacy Organizations

Other Bicycle Clubs in the New York Metropolitan Region

BMX Links

Bicycle Touring Companies

Bicycle and Component Manufacturers

Accessories, Apparel, Misc.

Mail Order Companies

Cycling Zines Everywhere

Links To Other Cycling Sites

Contact the Nassau-Suffolk Bicycle Coalition

Back To Top


Web pages by Retsambew All content of this site @1995 - 2014 Nassau-Suffolk Bicycle Coalition, formerly, Paumonok Bicycle Clubs, Inc. and or one or all of the six member Paumonok Clubs and/or I. P. Services a/k/a Retsambew.com This copyright includes animation and graphics. Duplication without authorization is prohibited.